Curly Tree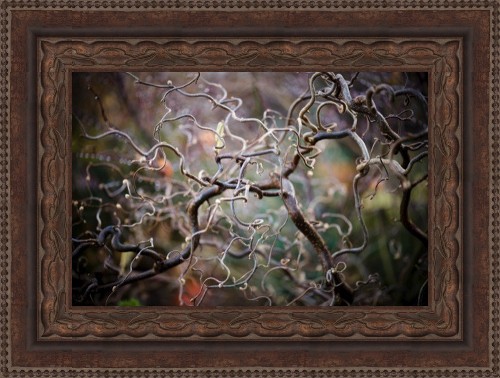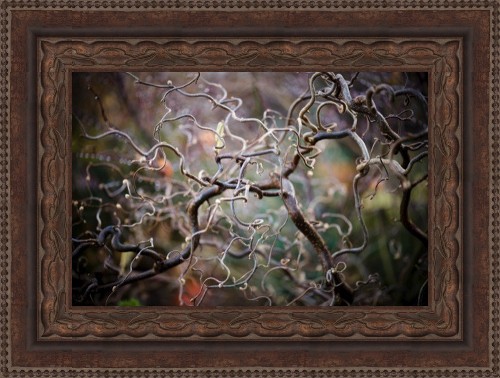 Curly Tree
This is a stretched canvas print with a matte finish. Many people mistake photographs printed on canvas for paintings. Upon closer inspection, they realize they are seeing a photograph.
Putting a cherished photo on a stretched canvas print gives it a painterly, fine-art quality. The distinctive subtle texture of canvas adds interest and intrigue, enhancing the beauty of the photograph.
Specifications:
• Finished depth 3/4".
• Only available for canvas substrates.
• Framed without glazing, to show off the unique canvas texture.
• Topcoating protects image against moisture, UV damage and surface wear.

Frame Details: Cocoa. This natural wood picture frame features intricate raised relief details over a broad, gently rounded profile with bold, ornate beading. With sumptuous French curves and luminous tones of cocoa, espresso and bronze, this decorative frame is a perfect choice for cherished art and photography. Goes beautifully with canvas.
Your framed print comes carefully packaged heavy duty to withstand shipping.
Dimensions are based on approximate size of outside dimensions of frame.